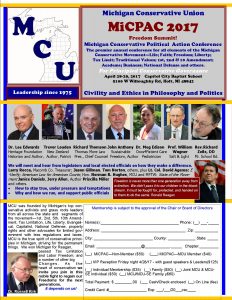 Michigan Conservative Union has been added to the Michigan.zone queue.
Current events and soon to be updated materials will be available by going to conservatives.michigan.zone
Currently, information regarding the Michigan Conservative political Action Conference MiCPAC is available, including a link which allows you to make reservations to this once-a-year celebration of conservative principles and ideals.
Hope to see you there!